SnowPro by D'ttach 48" SteelPro Complete (Mount & Electric Lift Included) Commercial Mower Snowplow Attachment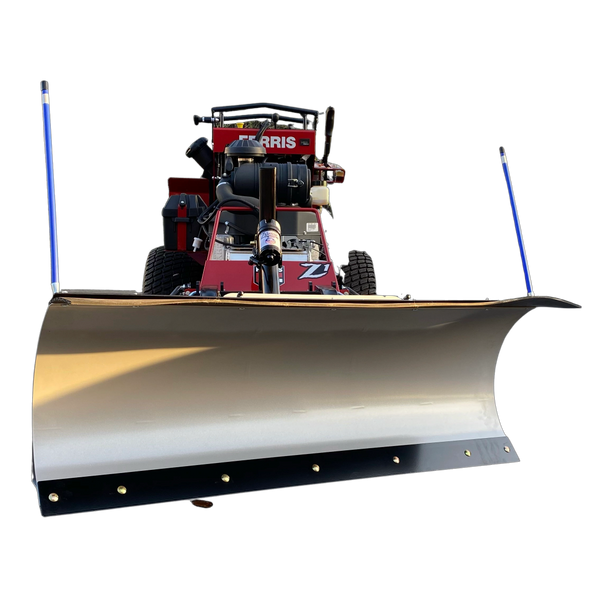 SnowPro by D'ttach 48" SteelPro Complete (Mount & Electric Lift Included) Commercial Mower Snowplow Attachment
*This item ships via LTL Freight - Price includes Customer Pickup at Terminal up to $200 - Other delivery options are available at an additional cost.  You may contact us at kat@dttach.com or call 631-642-7445 with any questions. Shipping 40"x 48" pallet total Weight 210lbs   

SnowPro Complete by D'ttach includes a Heavy Duty, 2 arm, telescopic hitch for the snowplow attachment.  No additional hitch is required to purchase.
SnowPro by D'ttach Commercial Mower Snowplow Attachment Series.
The DTSP-SP4816-C 48" SteelPro Complete snowplow attachment is a 48" wide & 16" height snowplow attachment for your commercial mower.  The "COMPLETE" setup includes the mount, electric lift, snowplow frame, snowplow blade, deflector, markers, snowshoes & reversible scrapper bar.   The SnowPro series snowplow has electric lift and lower that allows you to apply down pressure when plowing which gives you better plow clearing & back blade scrap as well as better traction.  The 2 arm mount gives better weight distribution and stability for the attachment. 
The SnowPro series uses the same mower mount & actuator as the ZRator by D'ttach aerator attachment.  If you already have the mount & electric actuator you can purchase just the snowplow "ATTACHMENT ONLY" part number DTSP-SP4816-AO