D'ttach Carry Barrel Transporter Mower Attachment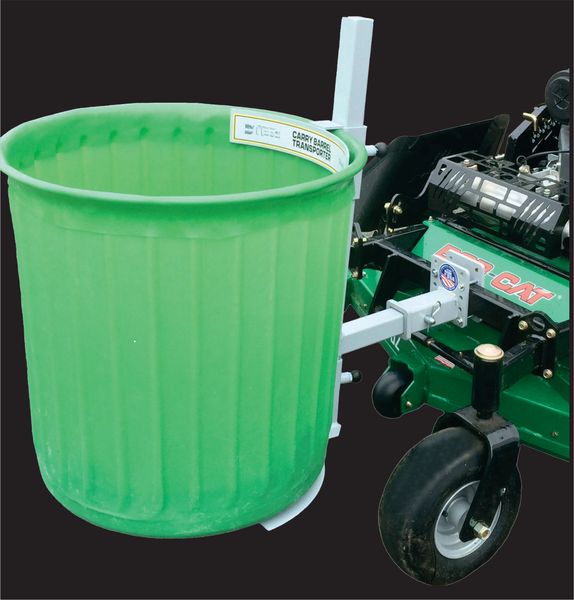 D'ttach Carry Barrel Transporter Mower Attachment
The Carry Barrel Transporter, built for the D'ttach Attachment Series, will make the job easy when it comes to moving around a barrel full of landscaping material.  The Carry Barrel Transporter hold a standard, 60 gallon carry barrel (not included) out in front of your commercial mower.  Grass that is being bagged can be emptied directly into the carry barrel.  When full, the barrel can be driven to its final destination and emptied.  The DTCBT can also be useful for transporting mulch and landscape tools such as rakes, shovels, line trimmers, blowers, etc.  The DTCBT quickly and easily mounts to your D'ttach Attachment Series hitch (not included).  The barrel is quickly and securely mounted using the Auto Lock System.  The DTCBT is designed to allow you to move your carry barrel as quickly as your mower can travel while reducing the manpower necessary to transport you carry barrel. 

Recommended maximum weight allowed is the weight that ONE man can carry.  The purpose of the Carry Barrel Transporter is to save the life of your Green Barrels by not pushing and wearing out the bottom and save the "Man Power" of carrying mulch, grass clippings, equipment and supplies.
Shipping Weight 37lbs 
All D'ttach Mfg products are Proudly Made in the USA!